The War Within
Films
14MIN
Availability ended 11/11/2021 EDT

Plot summery A paralyzed man who has lost his legs due to a car accident is now staying at home, buying and selling dollars. He is now expecting a war between Iran and The US in the hope for a soar in the price of his savings in dollar, regardless of how many people would die in the war. The war and the profit he makes by selling his dollars afterwards, would help him make a fortune as well as having a leg operation. And this is just the beginning of the story … P.S. the story goes back to the day at the beginning of the year 2020 when Iran attacked an American military base in Iraq called "al-Asad" as an act of revenge. Director Biography - Javid Farahani
Director Biography - Javid Farahani
Biography:



Born in June, 1987 in Qom, Iran. Javid Farahani graduated of BA in Cinema from Sooreh University.



Filmography:



His short films include The Soil (2017) and Under The Blade (2019). In addition Javid Farahani has worked as a actor in 24 theater projects, street theaters, short films, tele films and series…



As well as camera working and film editing.



Short films include "Dirt", "The House is Empty", "Laughter and Crying" and "Under the Blade"(2019) , which has participated in 53 international festivals and has been nominated for 24 awards and won 11 awards.



Director Statement



A look at capitalism, currency and the dollar, and the imperialism of the new system of the World Bank and the bourgeoisie.



This film is about personal profitability in an unfavorable situation. The price of the dollar is directly related to the lives of the Iranian people. With the news of the Iran-US war and sanctions, the dollar is becoming more expensive.



Meanwhile, some people are now buying and selling dollars The worse the situation and the greater the likelihood of war, the more they think about their own interests and the dollar, because they can get rich.



A critical look at sanctions



And that with these policies, only human beings who die and are satisfied with death, with war



Meanwhile, as the dollar rises, people become poorer and more miserable, commodity prices become more expensive, and people come under pressure.



.



Selected for the 74th festival



74 ° INTERNATIONAL FESTIVAL OF SALERNO CINEMA in Italy



Twenty-fourth edition of the festival



NewFilmmakers NY in America



Nominated for the 18th edition of the festival



The Archeology Channel International Film Festival in America



Twenty-third edition of the festival



East Lansing Film Festival in America



Nominated for the 10th festival awards



WRPN Short, Tight and Loose International Film Festival



in America



Presence in the world film market and festival directors in the finalists of the 11th festival



Figari Film Fest in Italy



And selected section of the festival's human rights



TRYON INTERNATIONAL FILM FESTIVAL in America



Attending the 11th edition of the festival



San Bernardino Vally International in USA



And attend festivals



Fillum International (FISSF) in USA



Film Olympiad in Greece



And the winner of the festival



Dreamer's Short Film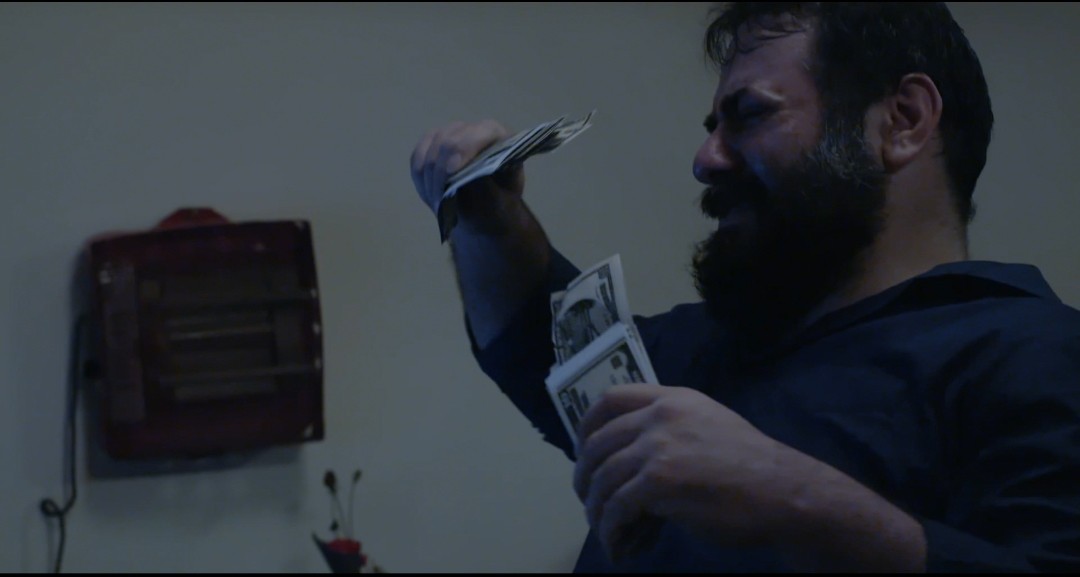 Credits
Directed by Javid Farahani
Written by Javid Farahani
Produced by Javid Farahani
Cast Reza Shad "Photographer" Amirabas Zahedi "Sound Enginner" Alireza Ahmadi "Edit" Nima Shaeri "Vfx" Erfan EbrahimiK "Sound Desing &Mix" Alireza Khorshid "Make-up Artist" Javid Farahani "Set & Costume Designer"