The Final Stand
Films
2H 16MIN
Availability ended 11/11/2021 EST

They fought for Moscow
October 1941. Fascist hordes rush to Moscow. As a result of the breakthrough of the defensive line on one of the direct highways, there were no regular units of the Red Army left and the invaders were able to move in freely. Soviet High command decides to close the gap with cadets from the Podolsk infantry and artillery schools, many of whom were about 18 years old. Their task is to hold out for five days until the reserves arrive. The cadets held out for twelve… Аt a cost of their lives, they did not allow the enemy to reach Moscow, and thereby changed the course of war. The film is about heroism, about love, about true friendship. A large number of real military equipment of the 1940s was involved in the filming.
Director Biography - Vadim Shmelyov
Vadim Shmelyov (imdb nm 1475358 ) was born on August 30, 1967 in the USSR. Graduated from LGITMiK (SPATI) with a degree in drama director (1990-1995).

Director Statement

"The fact that the film was shot on the actual historic location and with genuine WWII military equipment is very important. But I am absolutely convinced that no film can be a success without a tight-knit, professional team. And this film had exactly that kind of team." – Vadim Shmelyov, Production Director

"An exact replica of the 1941 Ilyinsky defense line was constructed a small distance away from the original site, which is now a residential area. The film set included an artificial river, village, pillboxes, a bridge and a section of the Warsaw highway. For complete authenticity the film set was created using archive materials including aerial photographs.

Historians, historical reconstructors and archaeologists provided invaluable assistance in the recreation of the Ilyinsky defense line at the VoenFilm studio grounds near the town of Medyn. The screenplay, props and outfits were subjected to thorough scrutiny by a committee of WWII experts. Volunteers helped with set construction, and local residents took part as extras in mass scenes.

Vadim Zadorozhny's Vehicle Museum provided many original Soviet and German tanks, all in full working order. The UMMC's Museum of Military Vehicles, the Padikovo Museum of Russian military history, and restorers from the Trophy Vehicles Project, Military Hangar Museum, and Motors of War Museum also provided invaluable assistance in the production of the film." – Igor Ugolnikov, Producer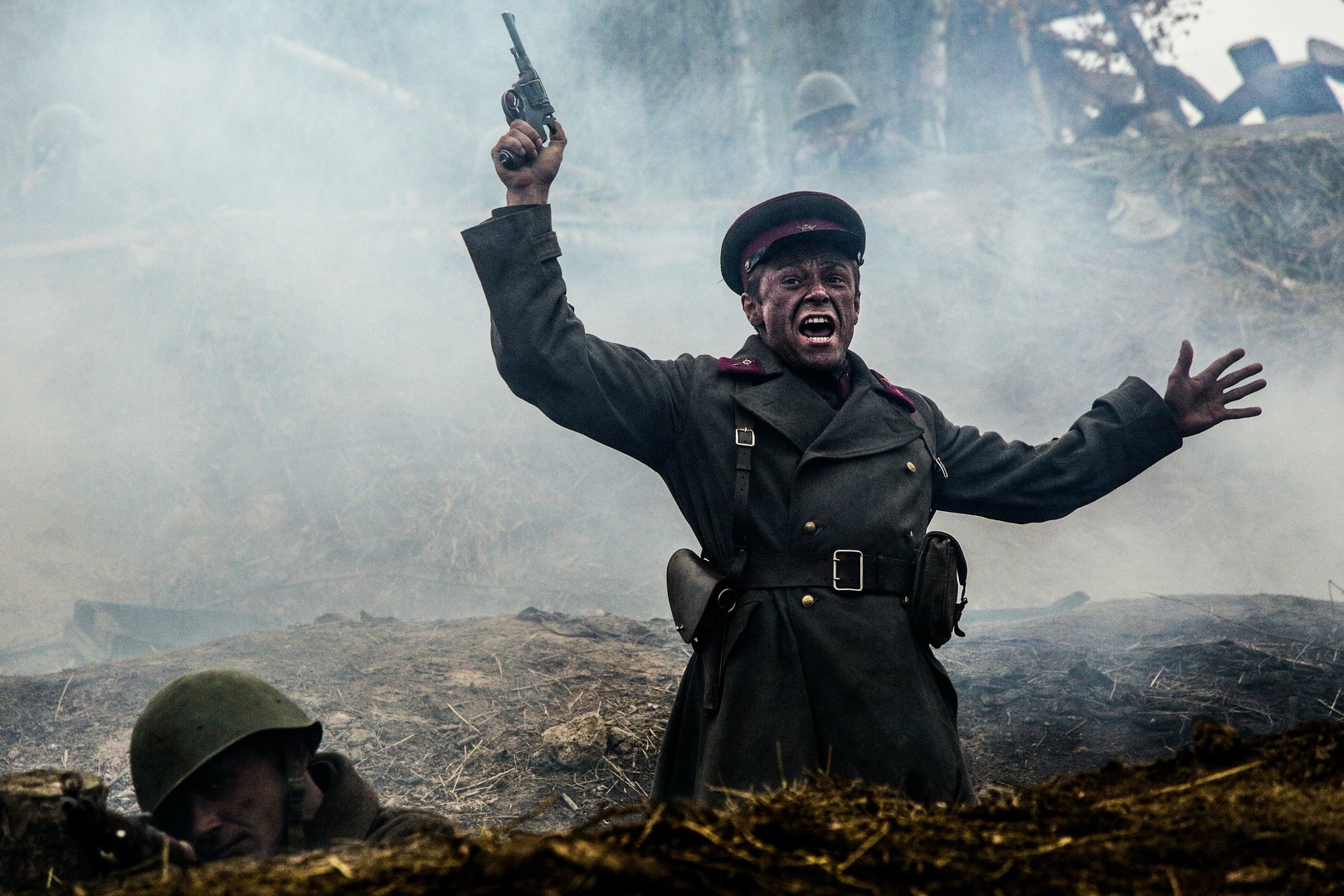 Credits
Directed by Vadim Shmelyov
Written by Vadim Shmelyov
Igor Ugolnikov
Production Company VoenFilm Studio
Produced by Igor Ugolnikov
Vadim Zadorozhniy
Cast Artyom Gubin "as Cadet Alex Lavrov" Lubov Konstantinova "as Nurse Masha Grigorieva" Igor Yudin "as Cadet Dmitry Shemyakin" Aleksey Bardukov "as Lieutenant Alyoshkin" Evgeniy Dyatlov "as Colonel Strelbitsky" Sergey Bezrukov "as Captain Starchak" Roman Madyanov "as Major General Smirnov" Yekaterina Rednikova "as Military Doctor Nikitina" Sergey Bondarchuk "as Major Dementiev" Guram Bablishvili "as Lieutenant Museridze" Dmitriy Solomykin "as Lieutenant Shapovalov" Darya Ursulyak "as Lisa Alyoshkina" Daniil Spivakovskiy "as Engineer Uglov" Daria Konyzheva "as Nurse Lyusya Shishkina" Gleb Bochkov "as Sergeant Yakhin" Mark Vdovin "as Cadet Pakhomov" Pavel Stont "as Cadet Vasilkov" Gleb Danilov "as Cadet Slavik Nikitin" Oleg Ot "as Cadet Bogatov" Vasiliy Mishchenko "as Lieutenant General Eliseyev"