Stupa
Films
34MIN
Availability ended 11/11/2021 EDT

Nepal
Can a mound of dirt represent the buddha, the path to enlightenment , a mountain and the universe all at the same time. It can if it is a stupa. The Stupa is a 2021 non-narrative documentary presented in a new age video journal vlogging style. Presented by the juxtaposition of images and music, It tells the story of the dome shaped Buddhist shrine called Stupa which is the monument of peace, harmony and love and its presence in the mountains of Nepal. It then explores the theme of natural events, human conditions, historical activities and cultural mythologies surrounding the Stupa. Shot during the pandemic years of 2020 and 2021 in Kathmandu, Solukhumbu and Manang region of Nepal, this is an experimental project of a filmmaker's journey into the Stupa which has a great symbolic significance and helps to understand the Buddhist teaching that embodies the compassion and mind of a complete and fulfilled human being, a Buddha.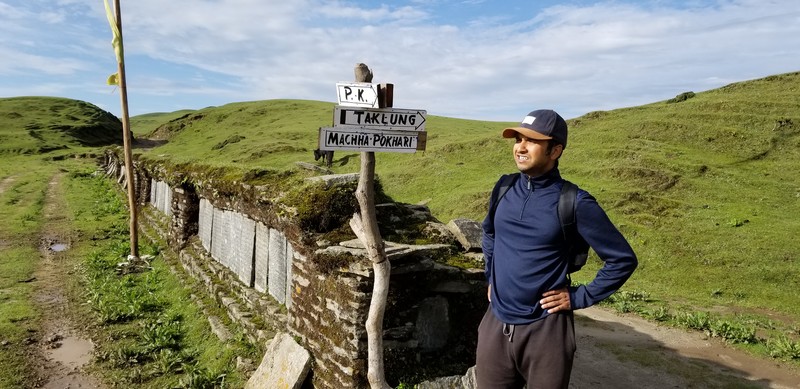 Director Biography - Nischal Poudyal
Nischal Poudyal is a Kathmandu based independent filmmaker. Graduated in 2012 from Tribhuwan University in English Literature, He started his career writing for a short film called "Back or Continue" in 2009. This short film was screened at the prestigious Kathmandu International film festival in December, 2009. He then directed his first short film called "Shuvaratri" in 2011. The film won the Jury prize at the Nepal Army Film Competition in 2011. In 2015, he wrote, edited and directed his first feature length film called "Riingata". Based on a true story about the students involved in the Nepali civil war, the film won numerous awards at the international film festivals. One being the Best film at the Tryon International Film Festival, North Carolina in October of 2015. He then wrote, edited and directed his second feature film project called "Lama La" in 2016. This film was also well received in film festivals around the world and was awarded "New Horizon Award" at Lake Champlain International Film Festival, 2016 in New York. His other credits include a documentary called Last Nomads of Everest which was released in 2017 was screened in film festivals in more than 20 countries. His latest project is The Stupa.
Credits
Directed by Nischal Poudyal
Written by Nirjal Poudyal
Production Company Maroon Studios
Produced by Nischal Poudyal